Whimsical Bichon Frise Birthday Card! Personalize the inside of this Bichon birthday card on-screen with your special greeting!
Get 50% off this card until December 31, 2008! Use coupon code: ZAZZLECARD50 at check out!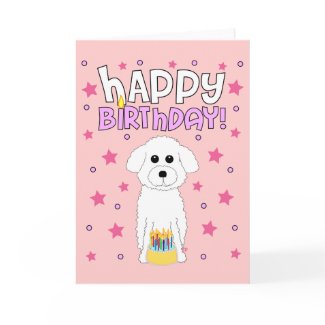 Bichon Birthday
by
totallypainted
Whimsical Bichon Frise Postage Stamps
Postage is on sale $3.00 off Wednesday, December 10, 2008 only! Use coupon code: 3OFFPOSTAGEZ at check out!
View more
Cards